GIANLUCA PETRELLA COSMIC RENAISSANCE & VENERUS PIANO SOLTANTO
7 Dic.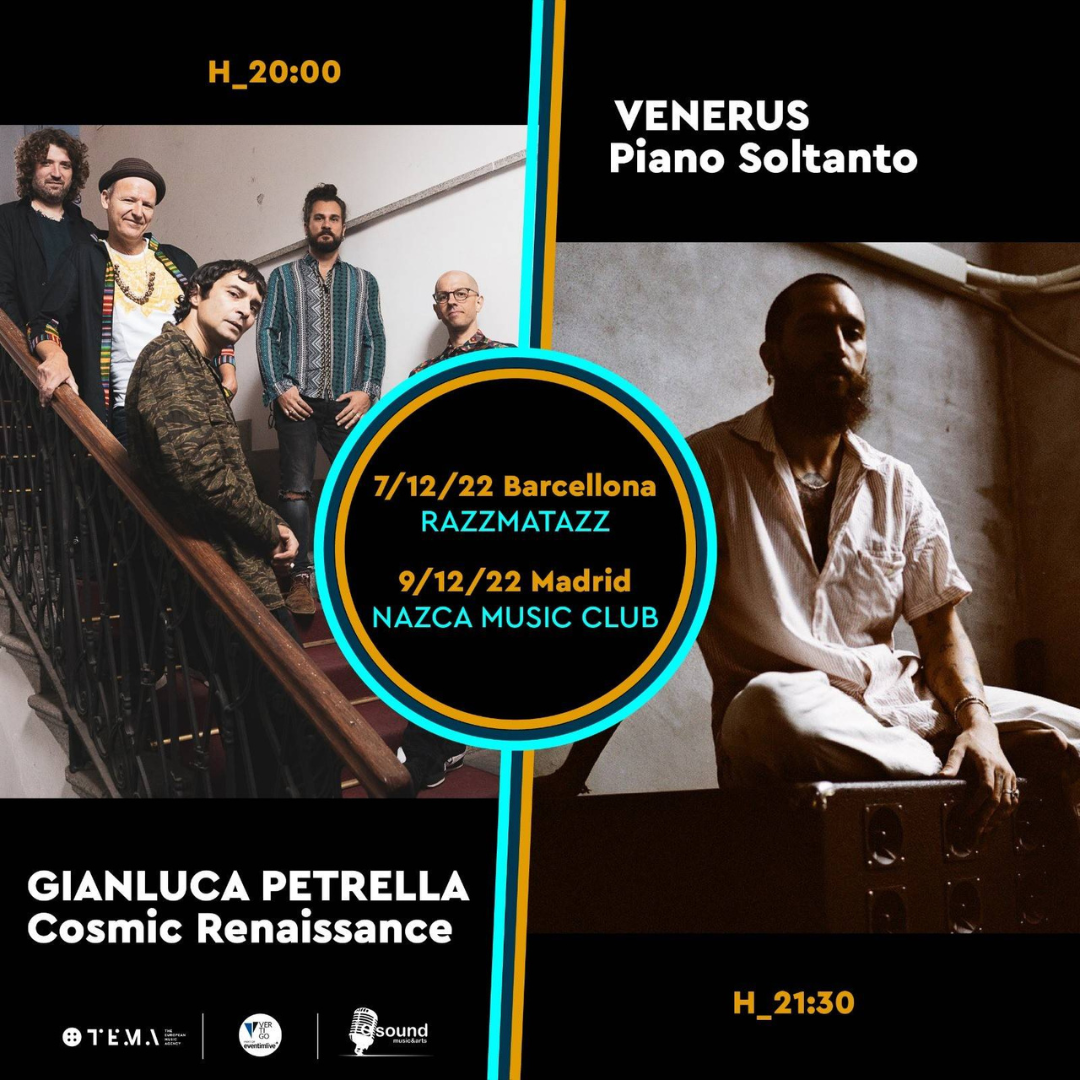 An internationally renowned jazz musician, Gianluca Petrella is currently one of the leading exponents of Italian jazz in the world. Leader of several groups (from Cosmic Band to Tubolibre Quartet and more) also works with important musicians such as Enrico Rava.
He is one of the most talented trombonists in the world (twice winner of the "Downbeat Critics Poll" award for best rising star trombonist).
He acts with the new "Cosmic Renaissance", the quintet composed by Mirco Rubegni (trumpet) Francesco Ponticelli (bass), Federico Scettri (drums) and Simone Padovani (percussion).