The Gastronomy of the Poblenou Open Night
Bars, restaurants, cocktails and delicacies at Poblenou Open Night.
For this Poblenou's Open Night edition we advise you to come hungry, since the neighborhood's restaurants and bars will offer you a pile of gastronomic proposals, suited for every taste. Menus, tastings, some of them with live music, exhibitions…we have gathered a selection of all bars and restaurants of the Poblenou Urban District that will be participating in the event, making it easier for you to pick one. Let 's taste!
Bodega ALAPARRA
If you want to find out the best wines, cavas, cheeses and delicacies, let yourself be recommended by the experts at Bodega Alaparra. It will be open throughout the Poblenou Open Night, offering wine tastings and samples. In addition, you will be able to taste gourmet products, the perfect combination for their exclusive wine. 
Schedule: 7pm – 10pm 
Address: Carrer de Pujades, 136
 Bodega Marieta
Bodega Marieta offers market cuisine, recovering traditional flavors with personal touches and top quality products accompanied by the best wines from Alaparra.
Schedule: 7:30pm to 11pm 
Address: Badajoz 36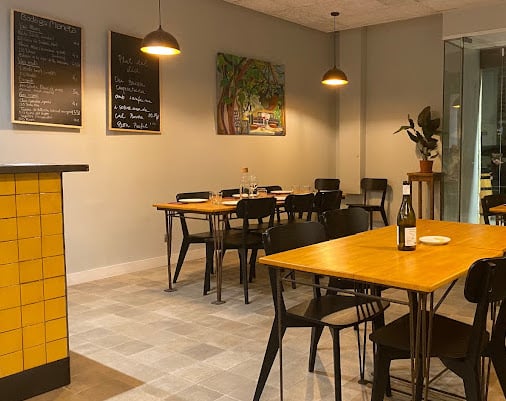 CACHO
CACHO arrives at Poblenou Open Night with the desire to create an offbeat space, where locals can find quality homemade food, draft beers and a great atmosphere on the largest terrace in the Creative District of Barcelona.
Come and meet them, because they have CACHO for whenever you want.
Schedule: 1pm – 00am 
Address: Llull 27, bajos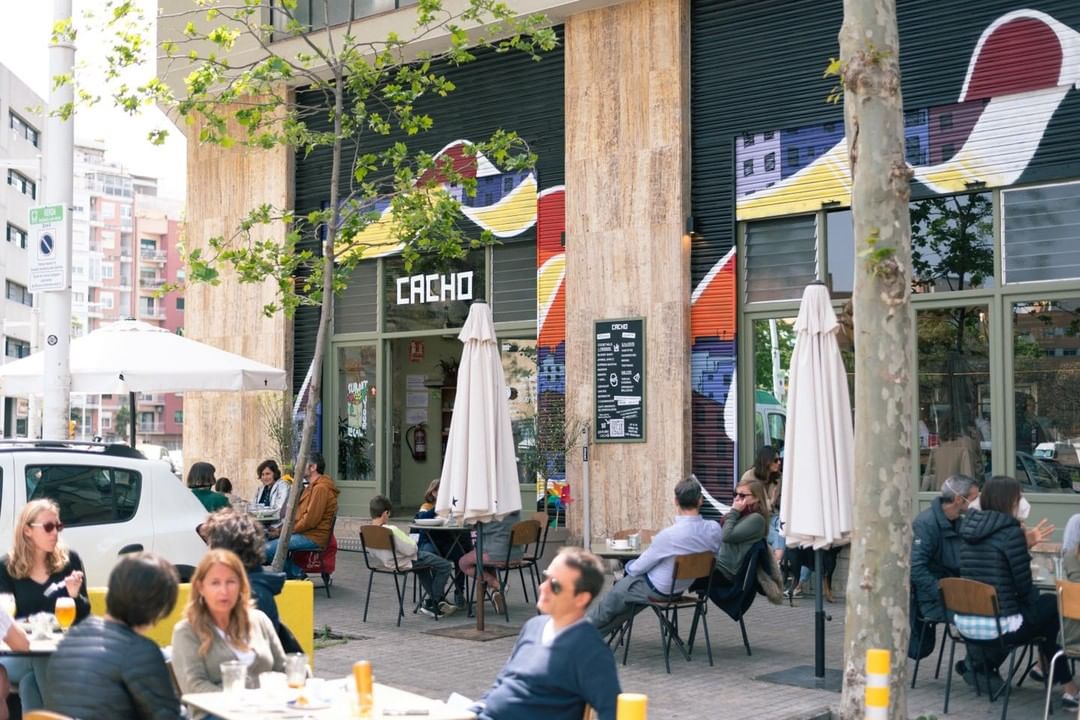 Catacroquet
For this Open Night Catacroquet will keep the kitchen open all day to enjoy croquettes, beer, tapas, music, terrace. The menu is divided between "the croquette-able" and "the non-croquette-able", so you can choose from a wide variety of croquettes and other dishes. If you haven't tried their croquettes yet, this is a must. Who doesn't like croquettes?
Schedule: 1pm – 00am 
Address: Almogàvers 211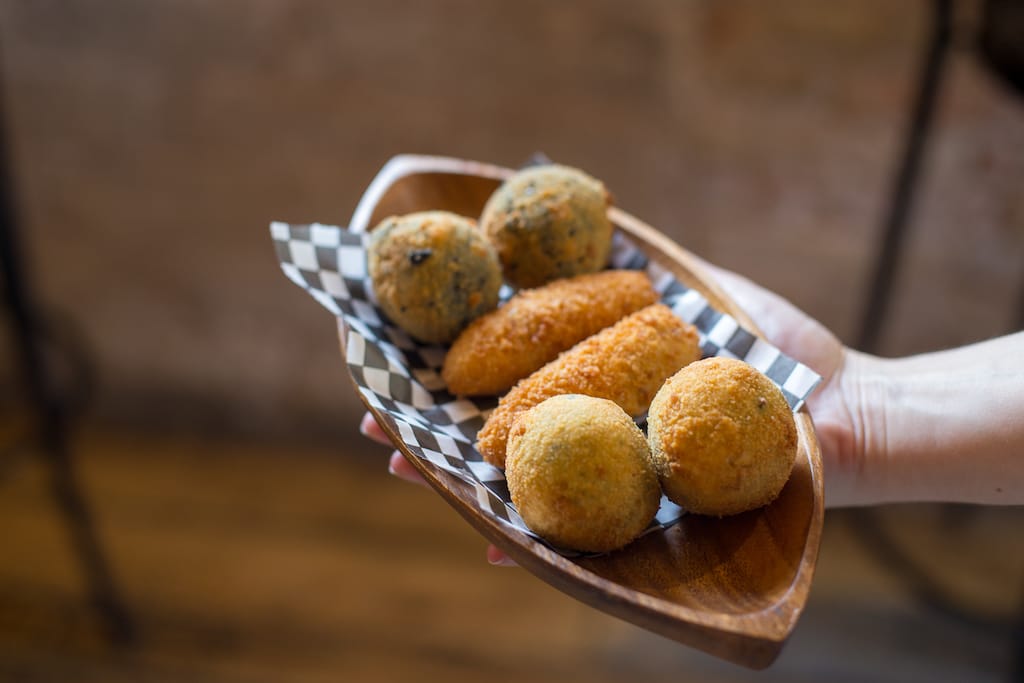 CorpenGin
Come to Corpen Distillery for the launch of their new seasonal gin: MESTRAL. This limited edition recipe is designed for Christmas with winter spices such as cinnamon, cloves, nutmeg and more. They will have tastings of their gins, guided tours of the facilities where Corpen Gin is produced, a variety of special cocktails and music by DJ JBdeQ. Come and enjoy a unique experience, and take away a bottle as a gift for all your gin lovers.
Schedule: 7pm – 00am
Address: Pujades 74, Local 6
D9
If what moves you is to go out and enjoy yourself with friends, D9 is the right place for you. Its gastronomic offer is a dream for lovers of good tapas. For Open Night, the most complete liquor shop in Barcelona's Creative District will be offering tapas and drinks from 6pm to 3.00 in the morning, a good option for those who want to keep celebrating after hours. 
Schedule: 6pm – 3am 
Address: Pallars 122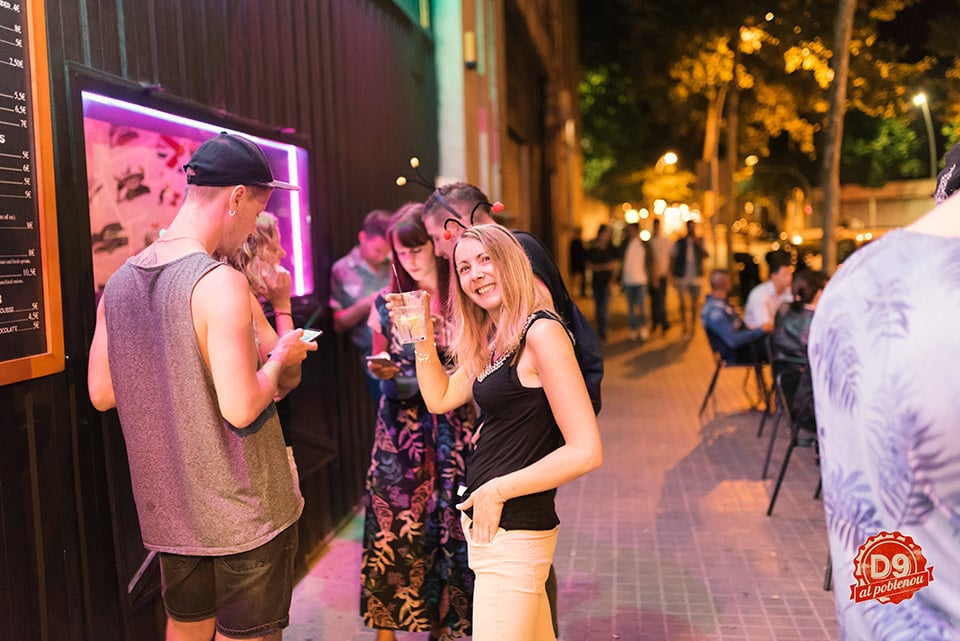 Desoriente
Desoriente is a restaurant where the Taj Mahal, Mount Fuji and the Rambla del Poblenou meet through flavors, on a special promotion for you to taste during the Open Night. Just mention Urban District to receive a 10% discount.
Schedule: 7pm – 00am
Address: Ramón Turró 209
Garage Beer Co
Garage Beer, the legendary brewery in Poblenou, will feature Urive, a DJ selector from Cordoba based in Barcelona. He has been a resident DJ at the legendary Fun Club in Seville and has played at other venues in the Andalusian city such as Prisma and Cosmos, and in Barcelona he has participated as a DJ in many events related to craft beer, such as Mash Festival. In 2018 he featured on Fidelity line up, a Dublin festival. His sessions are characterized by eclecticism, a journey in which you can find rhythms and sounds from all over the world with an electronic approach.
Schedule: 7pm – 3am
Address: Passeig de Cavall 45
Guinizelli
During the Open Night Guinizelli will have a special menu to taste artisan pizzas with cereals (5 flours): 6 slices of pizza plus a drink for 12,50€.
Schedule: 7pm – 11pm
Address: Pere IV, 248-250
Hoppiness
Cask ale! Cask ale or Real ale is the name for beer brewed in Hoppines with traditional ingredients, matured by secondary fermentation in the vessel from which it is dispensed and served without the use of carbon dioxide.
Cask tapping from 7:30pm to 9pm at preferential prices: Pint of cask beer with tapa for 5€.
If you like beer you have to come along.
Schedule: 7pm – 00am
Address: Ramón Turró 180
KIBUKA
Sushi Bar & Izakaya. KIBUKA, is a Japanese tavern with a clear western influence with a wide range of makis and a select variety of hot dishes… Ramen, okonomiyaki, robata, yakimeshis served on a stone grill… Take away & Delivery all day long.
Schedule: 12:30pm – 00am
Address: Llull 155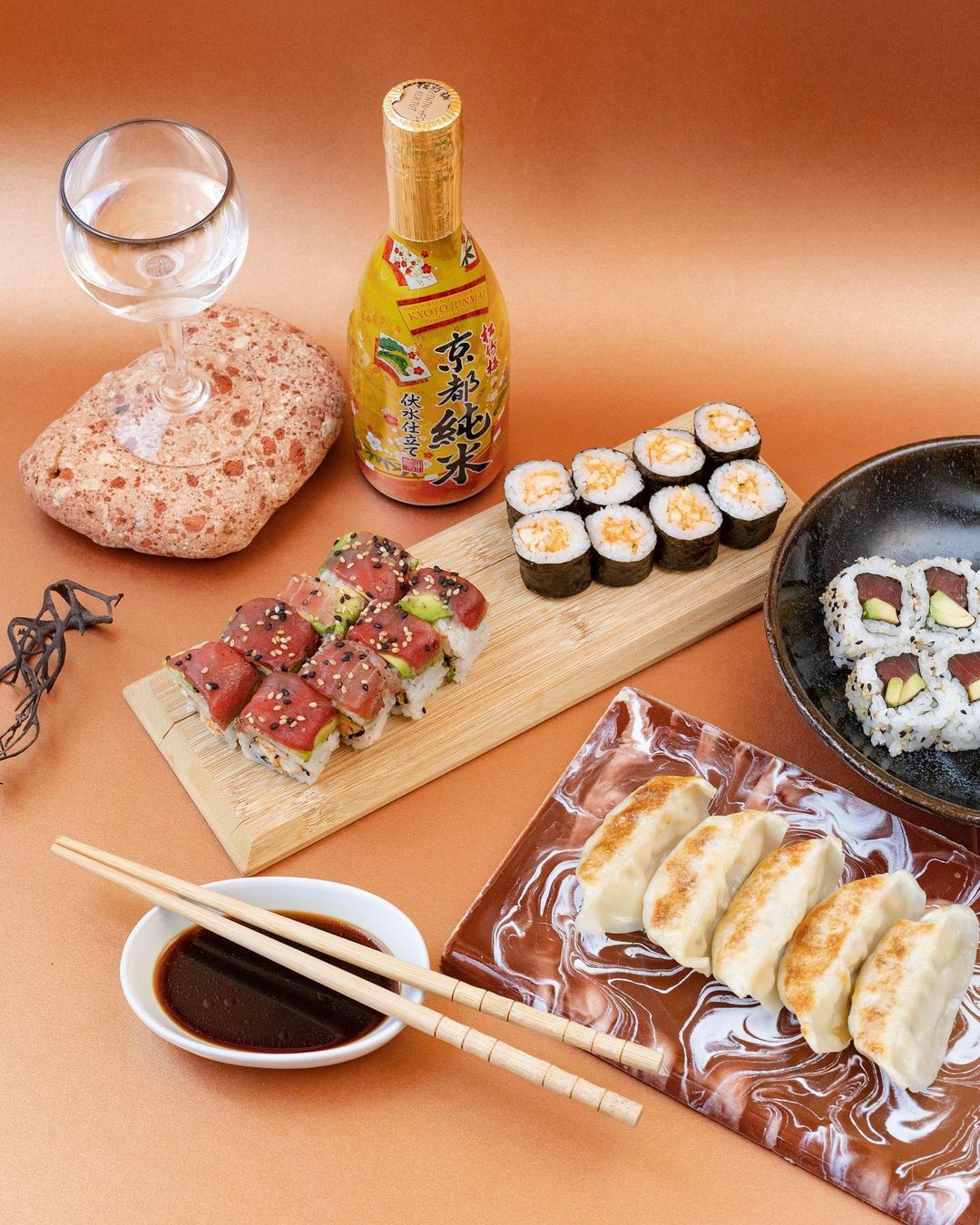 KOH
KOH: Asian food like you've never tasted it before! A variety of dishes and tapas to share and grasp the essence of Japan, Thailand, Korea or China.
Schedule: 8.30pm – 10.30pm
Address: Pujades 133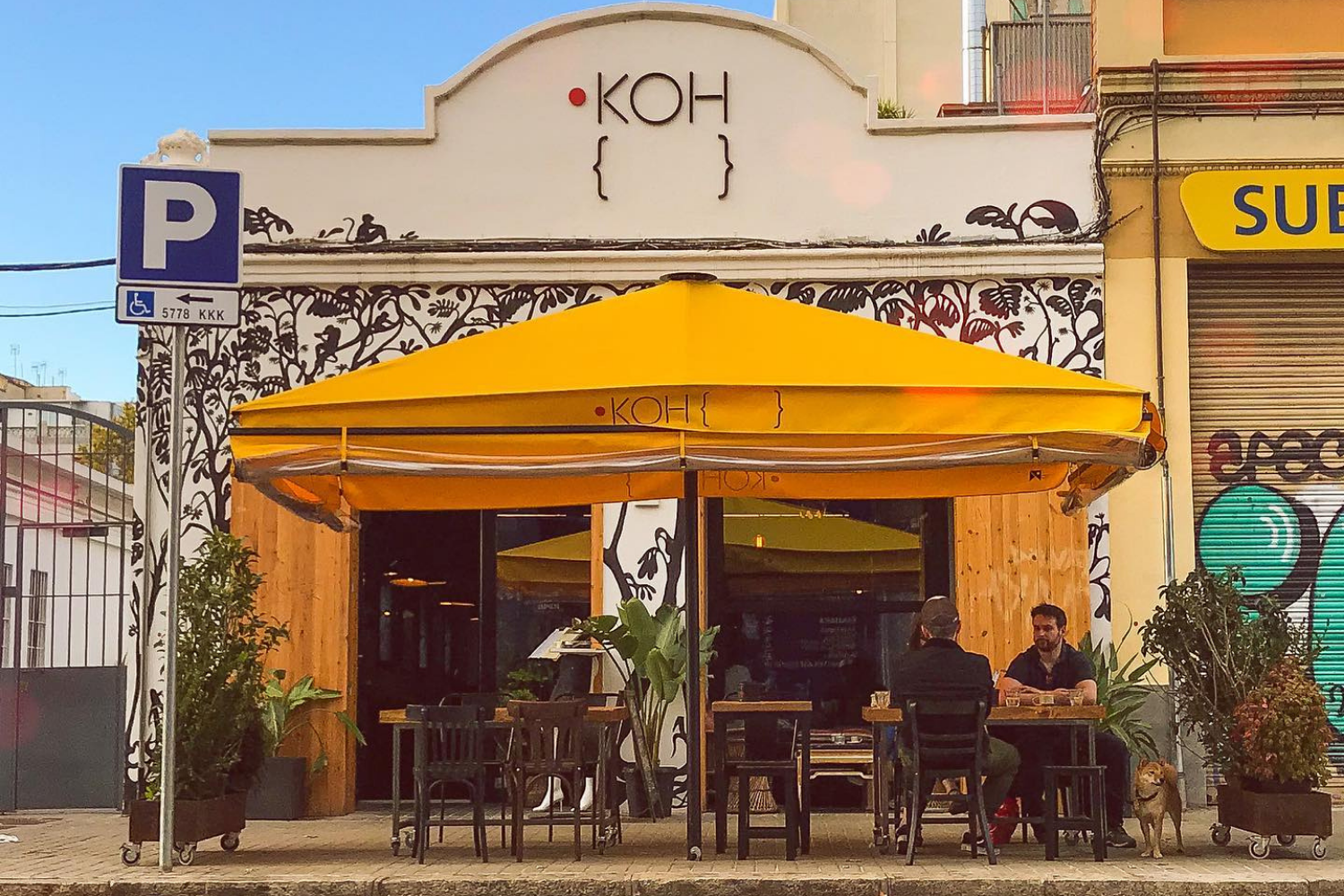 La Tavernícola
La Tavernícola, a restaurant for first quality meat lovers and organic production, a place to enjoy exquisite Argentinean and national meats with a wide selection of wines.
Schedule: 1pm – 00am
Address: Roc Boronat 70
Neko Sushi
If, on the other hand, what your body is asking for is Sushi, don't hesitate: Neko Sushi is a must for those of you who love Japanese food. Top quality products and cuisine that will delight anyone. 
Schedule: 7pm – 10pm
Address: Pujades 121
Petit Bangkok
Petit Bangkok, an authentic Thai restaurant. A very good choice to enjoy its menu during the Poblenou Open Night.
Schedule: 8pm – 11pm
Address: d'Àvila 87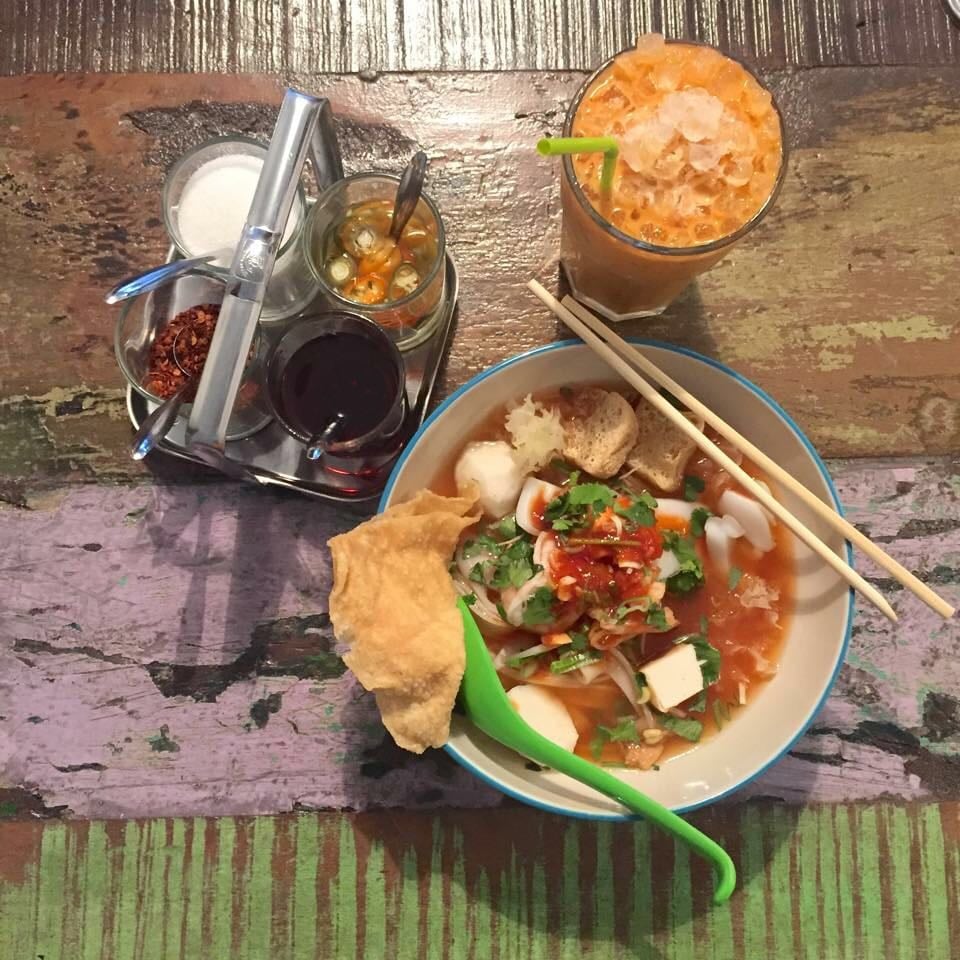 TimesBurg
At Timesburg Poblenou, you can choose from a wide variety of burgers with organic meat, Wagyu, double meat or vegetarian, the hardest thing is picking one from the menu, because they are all delicious! Top quality ingredients and a friendly neighborhood atmosphere.
Schedule: 7.30pm – 1am
Address: Pujades 168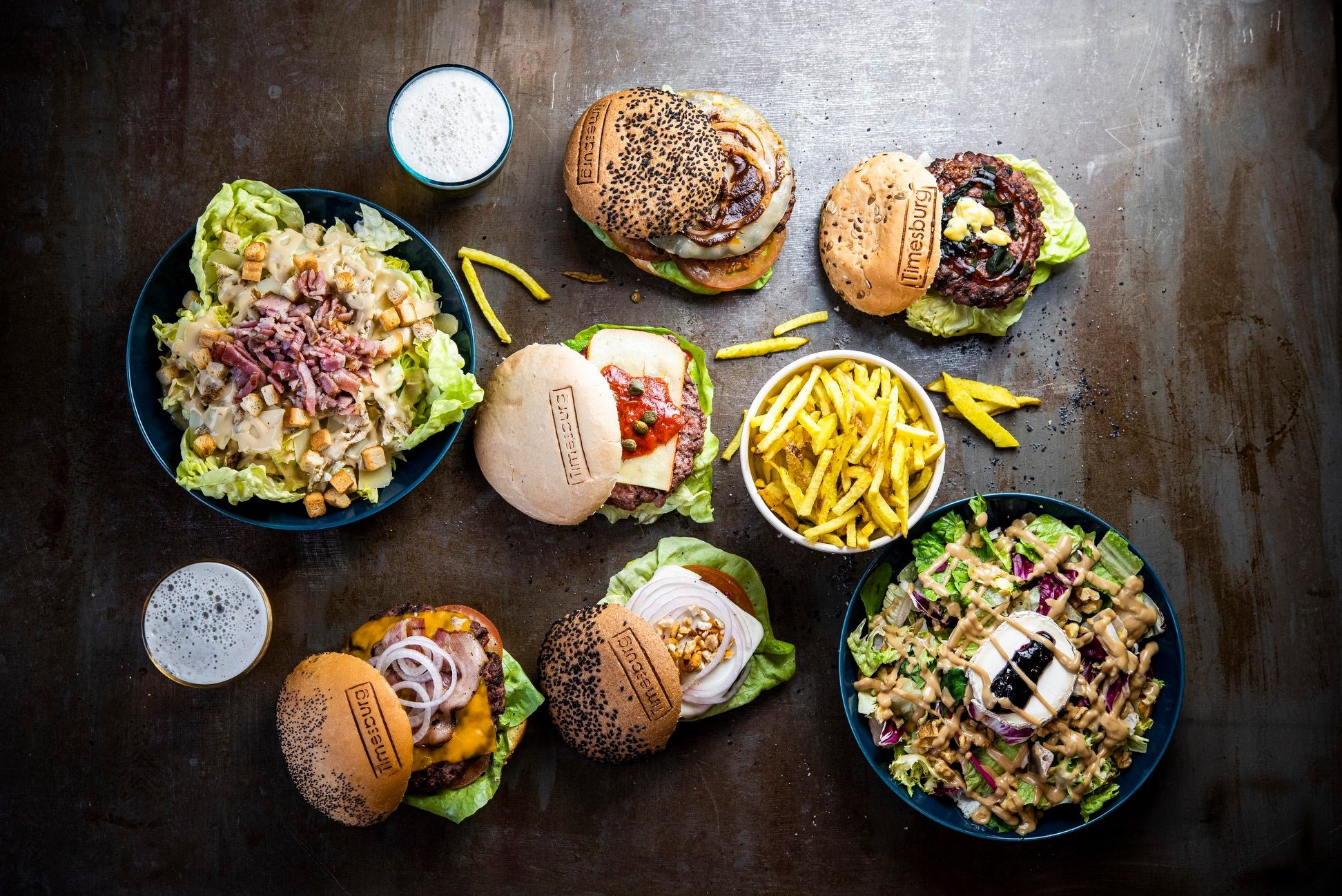 Trash Talk
Trash Talk  accounts for a wide variety of sandwiches and starters with flavors from around the world, rap music and pop culture that create an ideal atmosphere for family and friends.
For the Poblenou Open Night you can expect "OLDIE BUT GOLDIE", a party set in an 80's landscape with Dj Hector. You'll be dancing!
Schedule: 7pm – 2:30am
Address: Pere IV, 244
Trikini
Trikini, the place with the sexiest bikinis and the most delicious cocktails in town, has prepared a smoldering hot evening.  At 8pm live rumba performance by "LOS SEITONS". Success guaranteed! Later at 10pm, Funky-House session by dj Soulvoyeur in the pool room located in the basement floor. Attention! Whoever arrives at the pool wearing swimwear (swimming costume, bikini, cap, bathing suit, bathrobe, float, etc.) brought from home, will get their first drink for free!
Schedule: 7pm – 3am
Address: Pujades 226
Van Van Var
If you believe that no meditation gives more meaning to human existence than drinking a glass of wine in front of a fireplace, and you are unaware of the multiple processes, technologies and additives that alter and adulterate the majority of wines consumed, then you have an appointment at Van Van Var. From a careful selection of wines and visuals, the artist and founder of Wine Will Tell, Joan Carbó, presents a participatory action where drinking and toasting activates or neutralizes the forces of nature, while inspiring a new poetics around the bar.
Schedule: 7pm – 00am
Address: Pujades 27, local 2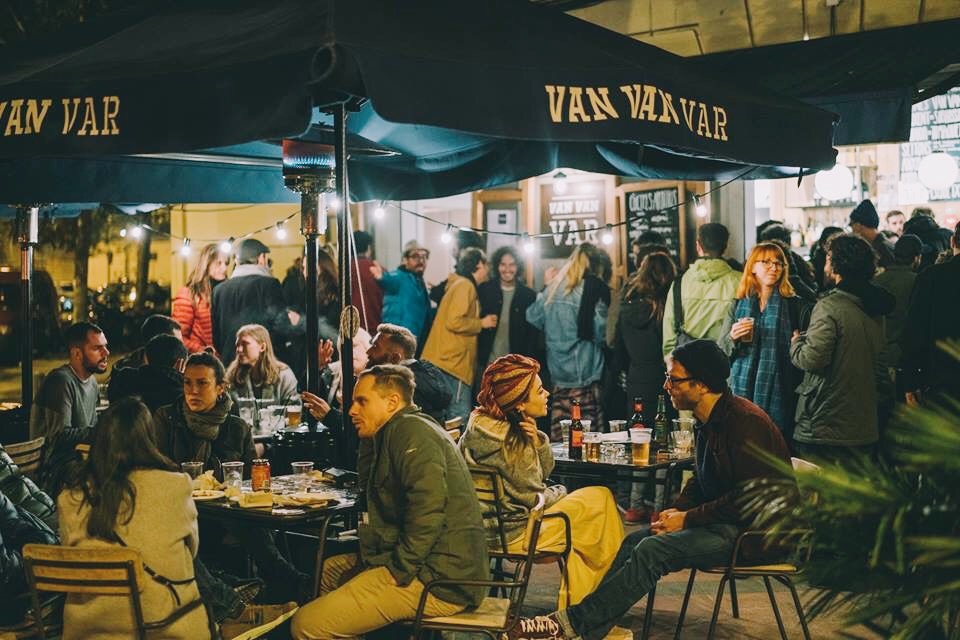 Warike
While you peruse the Poblenou Open Night, you might think of stopping by the new Warike. An alternative Peruvian cuisine restaurant with its Caprichos Warike; very special dishes that are made every week, limited edition dishes and some classics of Peruvian cuisine.  A 2 x 1 Pisco Night, DJ sessions and a special menu await you.
Schedule: 8pm – 11pm
Address: Bilbao 24