La musas no existen. La creatividad en serio, sí.
Olvídate de Calíope, Clío, Talía o Polimnia. Olvídate de la inspiración divina. Olvídate de las revelaciones oníricas. En tu cuerpo tienes cien mil millones de neuronas y cinco millones de glándulas sudoríparas que son las responsables de que una idea surja de la nada. ¿De la nada? No, del funcionamiento de todas ellas. Las neuronas se interconectan para dar la solución a un problema. Los problemas generan adrenalina, y esta dispara las glándulas sudoríparas. Crear es pensar, y pensar es trabajar.
En la Barcelona School of Creativity enseñan creatividad, pero antes enseñan a pensar y a trabajar. Jorge Wagensberg ya decía que somos lo que pensamos.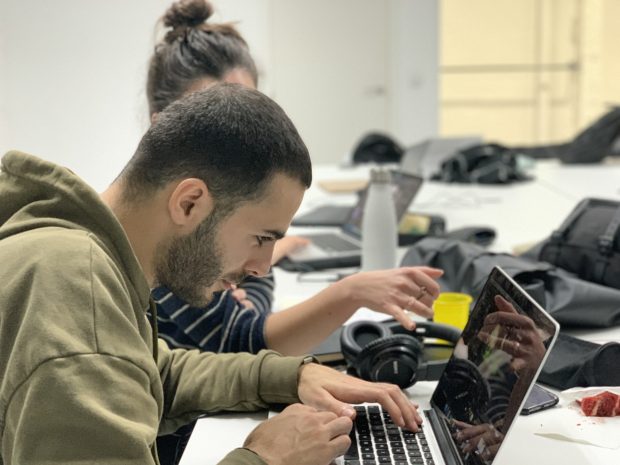 Pensar y trabajar, eso es lo que hacemos en la Escuela. Los alumnos llegan a Barcelona School of Creativity  con una base sólida, la mayoría graduados en la universidad, pero tienen que aprender a aprovechar todos sus conocimientos y recursos para sacar el máximo rendimiento a su creatividad, para conceptualizar, para aplicar los conceptos a medios y acciones concretas, para desarrollarlas y para comunicar su proceso creativo de una manera argumentada y persuasiva. Y para eso hay que trabajar cada una de las 500 horas de los Programas de Alto Rendimiento Creativo cada día, cada idea, cada proyecto. 
La Barcelona School of Creativity es el puente de la formación a la profesión de comunicador, de creativo publicitario, de director de arte, de copywriter, de creador de contenidos… Un puente que exige esfuerzo personal, dedicación, trabajo diario, un puente por el que, a ratos, cuesta seguir avanzando. Pero merece la pena porque en el otro lado… en el otro lado está el futuro.
Fidel del Castillo, Director académico de Barcelona School of Creativity