IAAC Spring Lecture Series 2015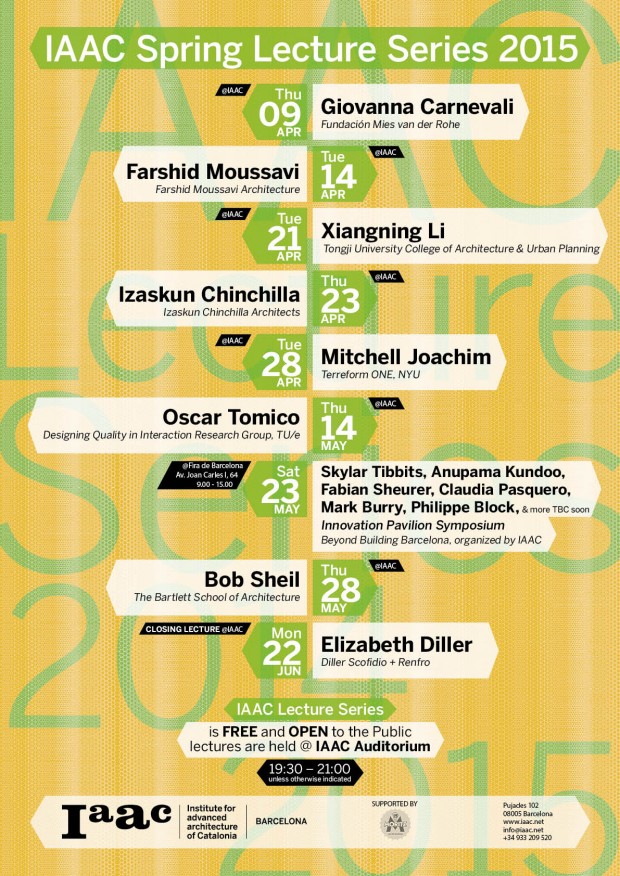 IAAC Spring Lecture Series 2015
Esta primavera puedes volver a disfrutar del ciclo de sesiones-conferencia que ofrece el IAAC de forma gratuita al gran público en su propio auditorio. Aprovecha la oportunidad para indagar en el campo de la arquitectura de la mano de destacados ponentes de todo el mundo.
---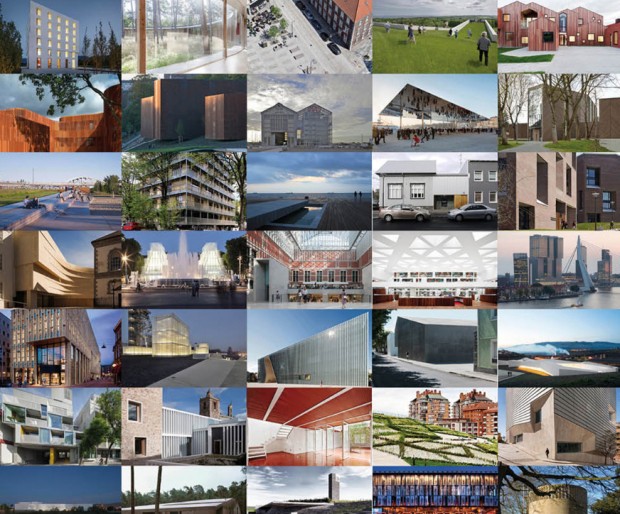 Martes 09 de Abril
GIOVANNA CARNEVALI
FUNDACIÓ MIES VAN DER ROHE: MADE IN EUROPE
Giovanna Carnevali (1974) es directora de la Fundación Mies van der Rohe en Barcelona desde el octubre de 2012. Desde entonces, la fundación ha desarrollado importantes proyectos internacionales, de los cuales destaca el European Union Prize for Contemporary Architecture – Mies van der Rohe Award 2013 y 2015, la coordinación conjunta con el MoMA de un evento sobre Arquitectura Europea nombrado "Where do we Stand?" y la exhibición "Made in Europe" en la Biennale di Venezia 2014. Además, han comisariado un curso de verano en Strelka Institute for Media, Architecture and Design bajo el título "Rethinking Europe – European experience in the city development" y han participado en la Beijing Design Week 2014.
Antes de graduarse cum laude en la Escola d'Arquitectura de Barcelona (ETSAB) y la Escuela de Arquitectura de Genoa (UNIGE), recibió diversas subvenciones, trabajo con Joan Busquets i participó en el programa de intercambio con la Universidad de Cluj-Napoca en el campo de Arquitectura y Medio Ambiente. Su proyecto de graduación despertó el interés de diversas e importantes multinacionales como Metro Goldwyn Mayer y Paramount Pictures, y fue finalmente adquirido por el consejo de la ciudad de Genoa, convirtiéndose el  año 2000 en el Plan de Transformación para la Línea Costera.
---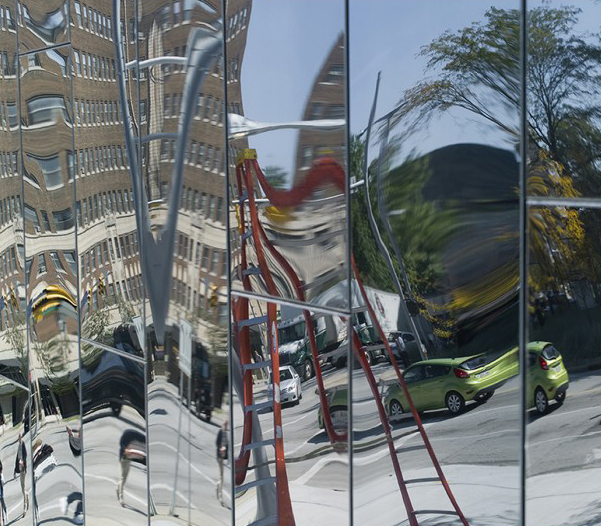 Jueves 14 de Abril
FARSHID MOUSSAVI
THE FUCTION OF STYLE
Farshid Moussavi es arquitecta, directora de Farshid Moussavi Architecture (FMA) y profesora de Práctica de Arquitectura en la Harvard University Graduate School of Design. Fue previamente cofundadora de la Foreign Office Architects (FOA), reconocida como una de las empresas de diseño más creativas del mundo, integrando arquitectura, diseño urbano y arquitectura del paisaje dentro de una amplia gama de proyectos a nivel internacional. Educada a la Harvard's Graduate School of Design, el University College London i la Dundee University, Moussavi ha enseñado y ha sido examinadora externa en instituciones académicas de todo el mundo. Además, ha sido miembro del Steering Committee del Aga Khan Award  for Architectura desde 2004, y fideicomisaria de la London Architecture Foundation y de la Whitechapel Gallery a Londres desde 2009. Moussavi es columnista en la revista Architectural Review y ha publicado tres libros, 'The Function of Ornament', 'The Function of Forms', y 'The Function of Style', basados en su investigación y enseñamiento en Harvard.
---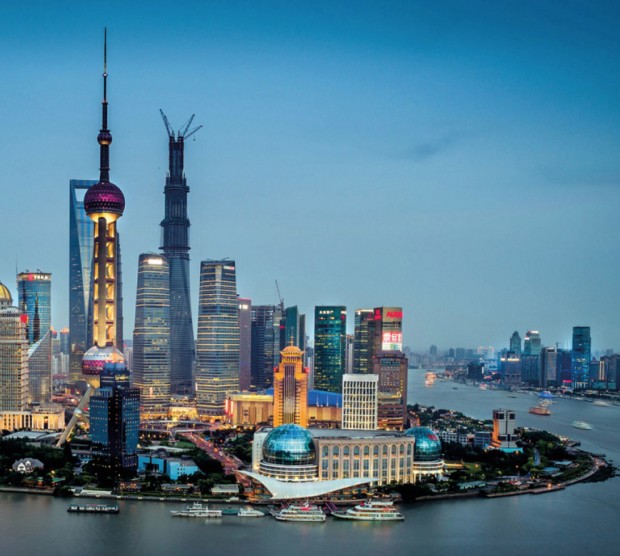 Martes 21 de abril
LI XIANGNING
BUILDING SHANGHAI: TRANSFORMATION OF A MODERN CITY
Li Xiangning es profesor titular de historia, teoría y criticismo en la Tongji University College de Arquitectura y Planeamiento Urbanístico. Es también Decano Asistente y Director de Programas Internacionales, así como editor invitado de la Time + Architecture, una de las principales revistas de arquitectura en China. Ha publicado mucho y diverso en temática de arquitectura contemporánea y urbanismo en China, y fue profesor visitante en el MIT. El año 2009, Li Xiangning fue UFI fellow en el MAK Center de Arte y Arquitectura de Los Angeles y profesor visitante de Erasmus Mundus en la TU Darmstadt. Ha dado conferencias en universidades e institutos varios, entre los cuales la Harvard University, la Princenton University, la University of Southern California, y el Canadian Center of Architecture. Fue nombrado director del Shanghai Contemporary Architecture Culture Center (Museum) en 2010, y el 2013 fue co-conservador de la Shenzhen Biennale.
---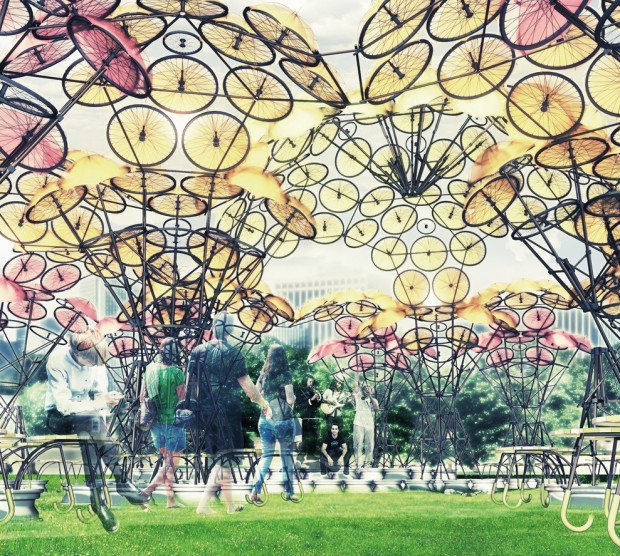 Jueves, 23 de abril
IZASKUN CHINCHILLA
ORGANIC GROWTH
Izaskun Chinchilla es graduada en Arquitectura por la Universidad Politécnica de Madrid desde 2001, cuando empezó con su propia oficina en Madrid. Tiene una gran experiencia en el campo del enseñamiento, es Senior Teaching Fellow i Researcher en la Barlett School of Architecture (UCL Londres, RU). Además, ha dado clase la Ecole Special (París, Francia) y en la HEAD University (Ginebra, Suiza). Fue Profesora de Estudio en la Universidad de Alicante (Escuela de Arquitectura Universidad de Alicante) de 2002 a 2007 y está en este momento en la Universidad de Madrid (Escuela Técnica Superior de Arquitectura Universidad Politécnica de Madrid, España). Su actividad de diseño va acompañada de un proyecto de investigación llamado "Social and Aesthetic Repercussions of technical topics and solutions which take ecology into account", que la ha llevado a ser profesora visitante en la Columbia University de Nueva York (2003), en la Ecole Mines de Paris (2003) y en la Princenton University de New Jersey (2004), así como en el Institut d'Arquitectura Avançada de Catalunya (IaaC, Barcelona), en un master de postgrado (2003-2007).
Como arquitecta, apuesta por un fuerte compromiso con la innovación. En su proyecto propone ejercicios multidisciplinarios en los que, a partir de la ecología, la sociología o la ciencia, la arquitectura supere las distinciones estilísticas y conozca otra vez la complejidad de la vida real en el mundo contemporáneo. Con su trabajo profesional y sus competencias, ha ganado ya más de 20 premios diferentes.
---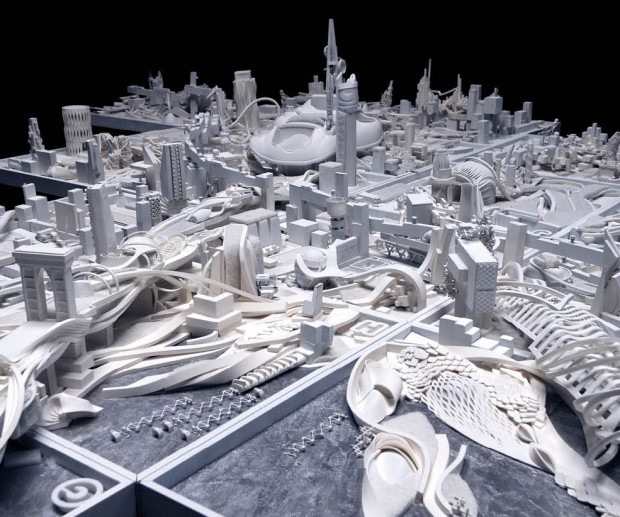 Martes 28 de Abril
MITHCELL JOACHIM
SYNTHETIC BIOLOGY IN DESIGN
Mitchell Joachim PhD, cofundador de Terreform ONE y profesor asociado de la Universidad de Nueva York. Anteriormente fue arquitecto a Gehry Partners LLP y Pei Cobb Freed. Es un TED Sènior Fellow y ha sido premiado con becas con Moshe Safdie y con la Martin Society for Sustainability, MIT. Fue escogido por la revista Wired para «La lista inteligente: 15 personas a quien el próximo presidente debería escuchar». La revista Rolling Stone también ha honrado a Mitchell en «Las 100 personas que están cambiando America». Mitchell ha ganado muchos premios, entre los cuales: AIA New York Urban Design Merit Award, Victor Papanek Social Design Award, Zumtobel Award for Sustainability, Architizer A+ Award, History Channel Infiniti Award por City of the Future, y el Time Magazine Best Invention con el MIT Smart Cities Car. La revista Dwell le presentó como «The NOW 99» el 2012. Es coautor de los libros "Super Cells: Building with Biology" i "Global Design: Elsewhere Envisioned". Su trabajo ha sido expuesto en el MoMA y en la Biennal de Venecia. Ha conseguido el PhD en Massachusetts Institute of Technology, MAUD Harvard University y March Columbia.
---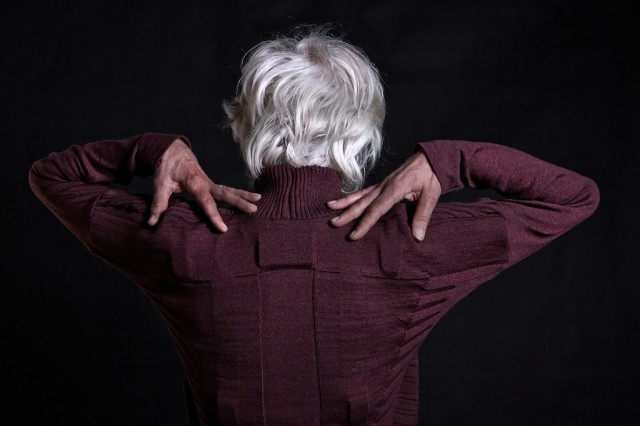 Jueves 14 de Mayo
OSCAR TOMICO
CLOSE TO THE BODY
El Dr. Oscar Tomico es Profesor Adjunto de Cualidad del Diseño en el Grupo Interactivo de Investigación y parte del Wearable Senses en la Eindhoven University of Technology. Los proyectos actuales se focalizan en la industria textil e involucran las partes interesadas durante el proceso de diseño para fomentar la cooperación y las prácticas de reflexión entre los participantes para enmarcar el espacio de diseño, el espacio de colaboración y reformular su oportunidad de diseño. Actualmente, él es parte del ArcInTex Steering Group. Es el líder de proyectos en Smart Textil Service del Dutch Creative Industry Scientific Program (CRISP 2011), Material Science and Design Fiction (KIEM 2015), y compañero en el proyecto de investigación Crafting Wearebles (CLICK 2013) y ArcInTez ETN Initial Training Program (H2020). Ha sido investigador invitado y conferenciante en la Universidad de Tsukuba y la Universidad Chiba (Japón, 2007, 2008), en Aalto (Finlandia, 2006, 2007), en ELISAVA (España, 2010), en la UPF -DTIC (2010), en la Business engineering school, en La Salle (2010), en Luka (Bélgica, 2012), en la Swedish School of Textiles (2013, 2014) y en ArtEZ (2013, 2014). Fue co-organizador de los eventos Careful Designs y Hypercrafting Fashion (Waag Sociecy, Amsterdam, 2012, 2013, 2014), Baltan Open Lab: Wearable Senses workshops y exhibición (NATLAB, Eindhoven, 2013, 2014), eTextile Sweatshop (V2_, 2012) y la charla de formación Crafting Wearables en la temática The Future of Fashion is Innovation (MoBA, Arnhem, 2013). Ha sido moderador de los Craftism Design Debates (Design Academy Eindhoven, 2012), y ha comisariado el Systems Design – Eindhoven School at DHUB (Barcelona, 2012).
---
Jueves 28 de Mayo
BOB SHEIL
DESIGN THROUGH PRODUCTION: PERFORM / THE SCAN»DESIGN THROUGH PRODUCTION: PERFORM / THE SCAN
Bob Sheil es un educador y diseñador experimental centrado en las transgresiones entre creación, artesanía y tecnología en la práctica del diseño arquitectónico. Es arquitecto y director de The Bartlett School of Architecture (University College London), donde es Director de Tecnología y profesor en «Arquitectura y Diseño a través de la Producción». Sheil estudió arquitectura en Dublin Institute of Tehnology (1982-1985) y en The Barlett School of Architecture (1989-1994). Junto con Nick Callicott, Phil Ayres, Chris Leung y Emmanuel Vercruysse, es socio en sixteen*(makers), cuyo trabajo incluye «55/02» en Kielder Forest, un refugio diseñado y creado en colaboración con Stahlbogen GmbH, que recibió el premio RIBA de Diseño en 2011.
Sheil es el autor de numerosos capítulos de libros, documentos de referencia y artículos sobre diseño, creación y tecnología. Ha co-diseñado y construido seis proyectos significativos y ha sido exhibido internacionalmente en once ocasiones. Ha editado cinco libros, incluyendo tres de Diseño Arquitectónico: 'Design through Making' (2005), 'Protoarchitecture' (2008), y 'High Definition: Zero Tolerance in Design and Production' (2014). En el año 2011, Sheil compartió mesa – en la conferencia internacional «FABRICATE» – con Ruairi Glynn, con el que ha editado una publicación paralela. En 2014 fundó el Protoarchitecture Lab en UCL, desarrollando una investigación colaboraría entre creación, performance y escáner láser 3D, en colaboración con la Royal Central School of Speech and Drama, SHUNT y ScanLAB Projects.
---
Todas las conferencias de la IAAC Winter Lecture Series 2015 son de libre entrada y abiertas al público. Las conferencias tendrán lugar en el Auditorio de IAAC de 19.30h hasta las 21.00h (a menos que se indique lo contrario).
Para obtener más información, por favor visite la página web de IAAC.
INSTITUTE FOR ADVANCED ARCHITECTURE OF CATALONIA
CARRER PUJADES 102
T. (+34) 93 320 95 20